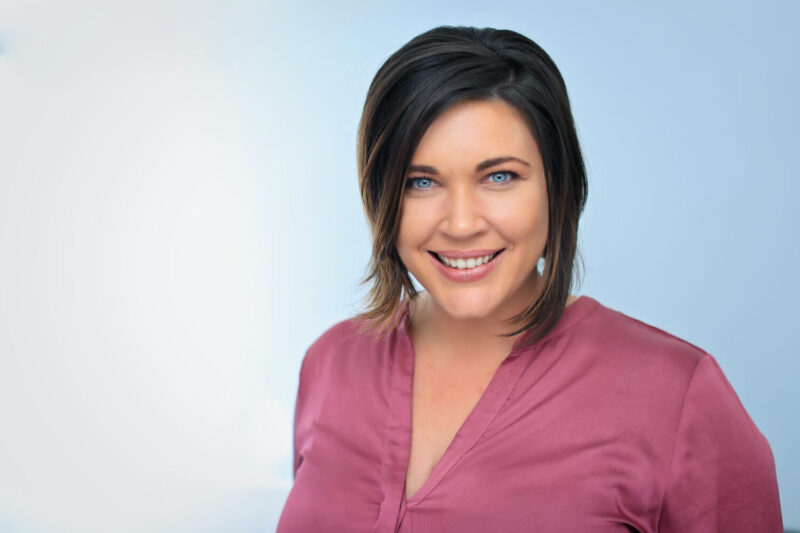 Hiring on all Cylinders
Little did Tanara Davies know whilst growing up on a farm in Queensland, riding horses and looking up at the clear, star filled night skies, that that her rural upbringing would one day be the steppingstone to a highly successful career as a recruitment consultant. For Tanara, her childhood dream was to become a Marine Biologist. Despite not living anywhere near the sea, she always felt like this was where her heart belonged.
Fast forward to adulthood and whilst Tanara now lives next to her beloved ocean, she has forged her career in a very different direction – changing people's lives. Tanara is quick to point out that this isn't a description she has given herself, but one she has grown into. A humble yet hard worker, Tanara began to realise the difference she was making to the lives of her clients, when the cards of gratitude, flowers and chocolates began to arrive at work, something she is still getting used to.
So how does a girl from the bush make such a huge impact on so many people? On the back of her recent Recruiter Insider's accolade for being in the Top 5 in the quarterly Client Experience Consultant category, we sat down with Tanara to find out more about her secrets to success, a conversation which was peppered with some surprises along the way…
1.    You grew up on a farm – what made you decide to become a recruitment consultant?
I am not sure I actually did make a conscious decision as such, it just felt right. I went into CBC Staff Selection and had a chat with Brendon about a business development role I was interested in at another company. As we got talking, it became apparent that it probably wasn't the job for me and then Brendon asked if I had considered becoming a recruitment consultant. My work history until that time had been in agriculture – fruit and vegetables to be precise, so it wasn't really on my radar. Truth be told, I wasn't even sure what a recruitment consultant did but as he kept talking, something clicked.
I love working with people, so the opportunity to build my own section of the business and lean on my existing skills, was hugely appealing. I wanted to be the person who directly helped people achieve their career goals. I had already developed good customer services skills and can build rapport with people from all walks of life, so it seemed like a natural fit.
2.    What was your first day at CBC Staff Selection like?
I remember it so well. I was really excited, but also I felt overwhelmed and was questioning whether my choice had been a reckless one. All my previous jobs had been outdoors and mainly in male dominated industries. None had involved an office, let alone a computer. Not only was this a leap of faith for CBC, but it was also a massive test of my own determination and ability to give myself every chance of success. They had recognised something in me, so I owed it to everyone to give it my all.
I immediately threw myself into my training and was relieved to find that I was welcomed as part of the team instead of feeling like I didn't belong. I was fully supported, and everyone was so friendly and helpful. Sally and Virginia taught me the fundamentals and after about a month, I was up and running. I had stepped outside of my comfort zone and into a new and exciting world where I could flourish.
3.    What have you learnt at CBC?
My biggest wakeup call is something I thought I was already across, and that's to not assume anything. You never know what situation someone has been in, so remaining neutral and without judgement, is essential.
At CBC, our service is confidential. Often, people will have come from really traumatic experiences and just want a new start, whether that's personally, professionally or both.
People won't work with people they don't trust, and that's where building solid relationship foundations from which to grow, is key in recruitment.
I have also learnt a lot about time management. I am the most organised disorganised person ever. I know that's a strange thing to say, but I have had to master being organised, something which has never come naturally to me.
The team at CBC all play to one another's strengths and support each other in areas which need a bit more TLC. We don't compete, we support.
4.    Why do you love working at CBC?
No two days are the same. I never know what to expect. I am always meeting new people and hearing about their lives. It is a privileged position to be in. Everyone has their triumph and disaster stories to tell but what I love most, is helping people to improve their circumstances.
I have worked with people who have changed dramatically from being a shell of who they once were, to rediscovering their confidence and that's all because they have got a job that is better suited to them. It's like it's set them free. Being part of that process is why I love what I do. No day is the same. No client is the same. No candidate is the same.
Working at CBC hasn't changed me, but it has brought out the best in me. I feel valued here and take pride in what I do.
5.    Have you noticed any shifts in the employment scene in Cairns?
Absolutely – particularly in the last few months. It really has become an employee's market. Candidates can command much bigger salaries than they used to be able to and I firmly believe that they deserve it too. Whilst many businesses do pay well, it's good to see that those who have been traditionally lower in that respect, are now recognising new employees for their worth.
People seem to be staying in their roles which I think is down to the uncertainty brought about by COVID. The good news is that now is a great time to change jobs for anyone who is looking for something different. Whether that's entry level or people coming out of retirement, there are many opportunities.
6.    What advice to you have for those looking for work?
Lean on your recruitment consultant. Really work with them. We can offer so many options and opportunities which may have not be on your radar. Even if you're not actively seeking a new role, you can still be an 'active' candidate at CBC. What this means is that if your 'unicorn' role does come up, we would be in touch. We have placed plenty of passive job seekers in jobs that they would never have dreamed were possible. There are opportunities out there but if you aren't active with us, you may never know about them.
It's also important, as a candidate, to be responsive and transparent. Temporary roles in particular can be there one minute and gone the next, so make sure if you do miss a call from us, that you return it as soon as you can. Similarly, don't be scared to give feedback. If a role isn't right for you because the money isn't what you really want, or you aren't sure the company culture was a good fit, we need to know that. Our job is to find the right role for you and also, the right person for the role if you're the person hiring. The more information we have, the more we can help you further your career or build your existing team.
My goal is to be the person who finds you the perfect place to work.
7.    Speaking of dream jobs, do you still have aspirations to be a Marine Biologist?
I will let you into a secret. I have built a reef tank at home. It's only a small one but my dream is to build one which is 500 litres. I guess this is the best way to let my husband Adam know of these plans.
We have recently achieved a dream of ours as we built our first home! Adam has also proven to have quite the eye for interior design, so I will leave that side of things to him whilst I take care of my reef system.