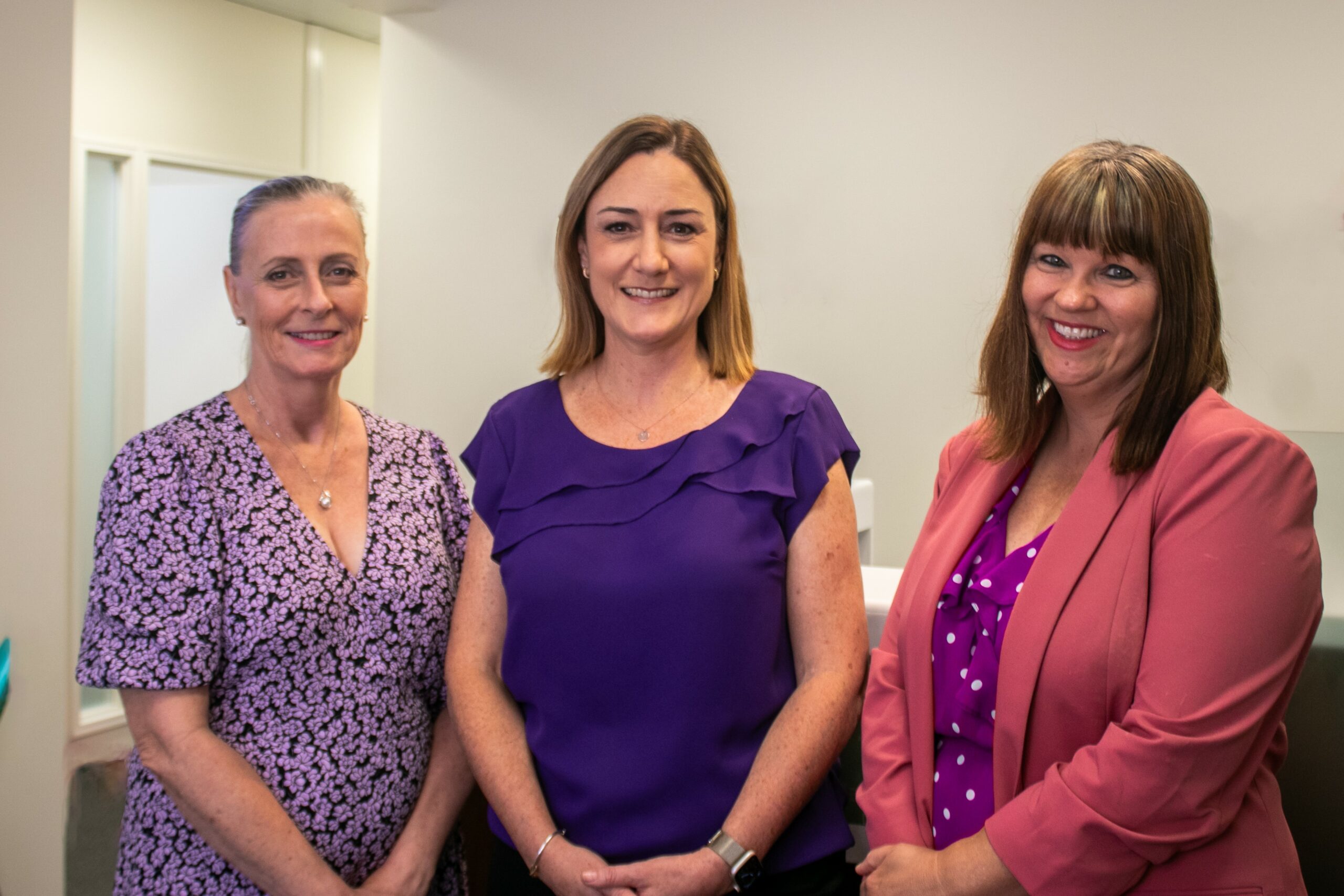 Celebrating a 35-year commitment to talent
With the average life span of Australian companies declining to the point that most fail to reach adolescence, it's inspiring to witness a local business make it to 35 years. Since opening its doors in 1988, Cairns-based recruitment agency CBC Staff Selection has been passionate about finding the best people for each and every job.
Embracing change, building meaningful relationships, and an unwavering commitment to recruitment excellence have all contributed to CBC's growth across Regional Queensland. However, one of CBC's greatest successes comes in the form of the longevity of its team. We sat down with three long-standing team members, Virginia Sharpe, Jenny Cunsamy, and Tracy Watson, to discuss the ingredients for success and how recruitment has evolved in regional hubs like Cairns and Townsville.
What has made CBC a compelling place for your career?
"I joined CBC in June 2003 and have just celebrated 20 years. My passion has always been helping and guiding people in their careers and ensuring clients and candidates find the perfect match. Throughout this time, CBC's values have always aligned with my own. We consistently deliver exceptional customer service and always exceed expectations," says Recruitment Manager Virginia Sharpe.
Tracy Watson, Finance Manager, adds, "We've witnessed constant change and system improvements in the past decade. CBC has continued to adapt, introducing new technologies to keep us effective and efficient. But ultimately, for me, it's the team and working for a family business, which means I can make a difference, rather than being just a number."
How has recruitment changed in Regional Queensland?
With a combined 40 years of service between them, there's not much Virginia, Tracy, and Jenny haven't seen during their time at CBC. Overseeing multiple natural disasters, and a global pandemic, all while recruiting for a wide range of sectors, the team has noticed an evolution in employment across the region.
Senior Recruitment Consultant Jenny Cunsamy, who joined CBC in 2012, highlights, "It feels as though Cairns and Townsville have caught up with the major cities, in terms of opportunities but also in being able to attract and retain talent. In the past, Cairns and Townsville have been very transient, but there has been a noticeable shift in people valuing our community lifestyle here."
"We are seeing salaries increase too, and so Cairns and Townsville are becoming far more competitive in offering genuine career opportunities for those wanting to escape city life. The emergence of industries like renewable energy, healthcare, and education has diversified the job market, creating new opportunities for employment and contributing to the region's economic development," adds Virginia.
What are clients looking for when recruiting for talent?
"Although the employment market is currently extremely tight, regardless of whether clients are trying to fill temporary or permanent positions, they are still seeking the right fit. They come to us because they know we will take the pressure away of sourcing quality candidates, sifting through resumes, setting up interviews, and following professional, quality recruitment processes," says Jenny.
Virginia agrees, "Because we're in tune with the local markets, we can save them time and money, but essentially they know we'll resolve their talent search issues."
Tracy adds, "With so many changes in superannuation and award rates, managers looking to recruit need to be confident that they align with the latest legislation. In addition to finding great talent, our clients know we'll keep them on top of any changes."
Candidates and culture
One thing that is constant is change. Over the course of the 35 years CBC has been in operation, market conditions have fluctuated, as do the needs for specific skills and professions. While it is currently a candidate's market, it doesn't mean finding the right job or employer is easy.
"We always provide expert guidance to assist candidates with their job search, as well as resume and interview technique advice. However, it's not a simple case of matching skills to a vacancy; our role goes much deeper than that. By understanding each candidate's values and needs, we partner with them to present job opportunities they may never have considered or even be aware of," states Virginia.
"Many candidates today want to work for an employer who aligns with their values, and culture plays an increasingly vital role. We have the advantage of knowing the employer and their company culture, so we are able to see if a particular opportunity is a great fit for a candidate," adds Jenny.
What's next for CBC?
Over the years, the team at CBC has steadily and sustainably grown, and so has its footprint throughout Queensland. With 35 years under their belt, they know consistency and passion will enable them to stride to their next milestone.
"While Townsville was a brand-new area to us 11 years ago, we are now supporting many clients across the whole North Queensland region, which is very rewarding. With satellite offices now in Mackay and Rockhampton, alongside our offices in Cairns and Townsville, it's an exciting time for the team at CBC," says Jenny.
"Our reputation for integrity, expertise, and building long-lasting relationships has been the cornerstone of our success. But that doesn't mean we rest on our laurels. We know we must continue to provide exceptional service every step of the way," closes Virginia.