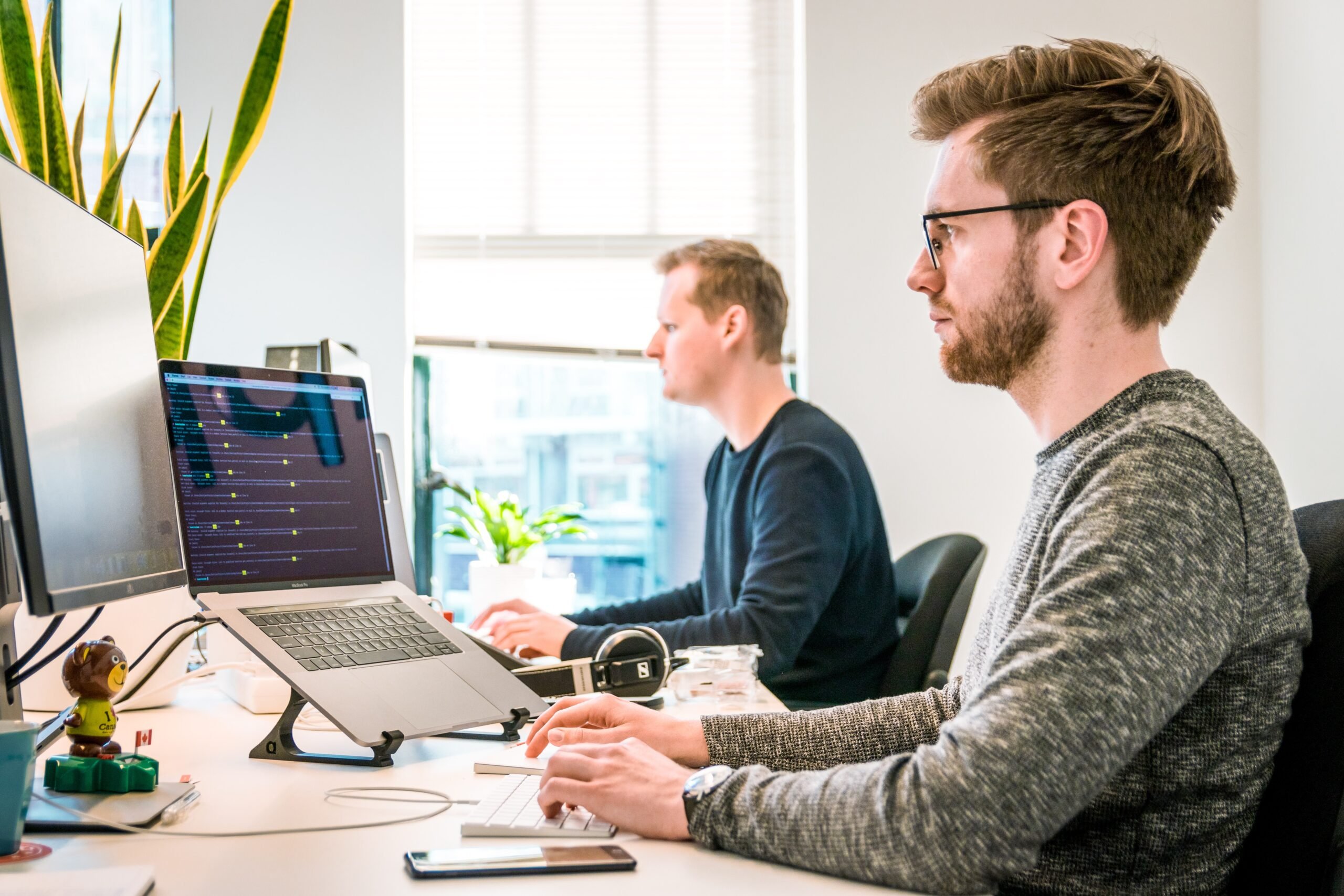 The Power of Being a Temp
The way we work is changing, whether that's due to more flexibility thanks to the advancement of technology, a shift in our priorities, or a pandemic-led work evolution – the employment landscape is certainly not the same as it once was. More and more people are choosing the flexibility of temping versus the traditional permanent 9-5pm job that was once the norm.
Mind you, temping certainly isn't anything new. In fact, that's how Sally Mlikota, Director, CBC Staff Selection first got into the recruitment business, as a temp at an agency in England. It's also how she met her husband John who was looking for work at the time. Sally has since forged an admirable career in the industry and has also taken on many additional roles such as President of the Cairns Chamber of Commerce.
We wanted to find out about temping to see how it has changed and explore who it suits and which industries it works best for.
What is a temp?
A temporary (temp) employee is a worker who performs a role for a short period of time, usually to cover absences such as sick or annual leave, or for projects with a clear start and end date which requires specialist skills.
The minimum employment for a temp is three hours but is more likely to be several days, weeks or months. It can be indefinite but once you've been working as a temp in the same role for 12 months, you have the right to go permanent if you wish.
There is a view that temps come in and perform menial roles and then go however, this isn't the case. There are plenty of career temps who enjoy the variety that temping brings.
Experiencing different industries, learning new skills, avoiding the 'staleness' that some roles can bring and still having the freedom to do other things outside of the workplace, is all possible if you choose a career as a temp.
Are there any downsides to being a temp?
As with most things in life, there are downsides and what may start as plus points, can soon become negatives. For example, there might be periods when no work is available when you desperately need it.
Typically, the need for temps over Christmas and the new year (if you're not in retail or hospitality), is low. Also, you don't get paid for public holidays or annual leave. But your hourly rate is 25% higher compared to permanent employees. You don't, however, get sick leave.
If you need regular, predictable income then being a career temp probably isn't for you. If, however, you are new to the region and are finding your feet, a temp role can be the perfect way to get yourself out there and generate some income whilst you're deciding how long you're going to stay.
When the economy is booming, which it is currently is in certain sectors not affected by the pandemic, there is a low unemployment rate as businesses are more comfortable with committing to recruiting permanent staff. That said, there has been a surge in the need for temps in the wake of the pandemic and not only in the medical profession. We have noticed more 'not for profit' companies come on board as clients who require staff for projects being funded by grants. Other sectors such as tourism have however, experienced a dip.
What questions should you ask a potential employer when considering taking on a temp role?
Make sure you understand the hours so you can decide whether they fit in with you. Ask to see the job description and if you're not going through a recruitment agency such as CBC Staff Selection, make sure the company has a good workplace health and safety structure. Communication really is key, so if you have any existing commitments, make sure you let the hiring manager know.
If you're working through a recruitment agency, a lot of this will be taken care of for you as your employer is the agency. This means that you know you'll get paid and won't find yourself in a position of having to chase up a company after discovering a smaller bank balance than you had anticipated.
Are there any industries which are more associated with temp staff than others?
Hospitality and tourism tend to employ more temp workers, but all industries hire staff on this basis. A large amount of state government workers are temporary for example. Whether you're an administrator, analyst, engineer, lawyer, doctor, accountant, vet or anything in between, there is and always will be a need for temps.
What are your top tips for being a great temp worker?
Make sure your resume is up to date, your voicemail is sensible and professional and that you have your phone glued to your hip. Often, temp roles are filled within ten minutes, so you won't want to miss out on the call.
Build a good relationship with a couple of employment agencies so you are more likely to be one of the first people they call. Feedback is important in both directions, so I would also recommend letting the agency know if you've had a good (or not so good) experience on an assignment.
Similarly, the client will feedback to us, so make sure you keep the channels of communication open, be flexible and have an up-to-date resume. If you're on our books, we can assist with helping you stand out and give you some advice about how you can present best on paper.
If you know people and you can get temp work directly then that is great however, we do this 24/7 and have strong relationships and opportunities in areas you may not have considered.
We can also help explain award rates and answer any other questions you may have. Cairns is small so be the best version of yourself. Put your phone away when you're working and don't use social media on an assignment. Be present.